VIS received an important award at MIA, the International Audiovisual Market in Rome, which unites all segments of the audiovisual industry (Film, Drama, Series, Doc).
In particular, we received from National Geographic the prestigious NAT GEO Award for Best Pitch in the Doc section, for our documentary "Darkside, the quest for Dark Matter detection", a VIS srl production to be directed by our Creative Director Matias Guerra and Matteo Corbi.
Among the reasons for the award was the recognition of "an engaging scientific project in line with the scientific research values of the National Geographic brand".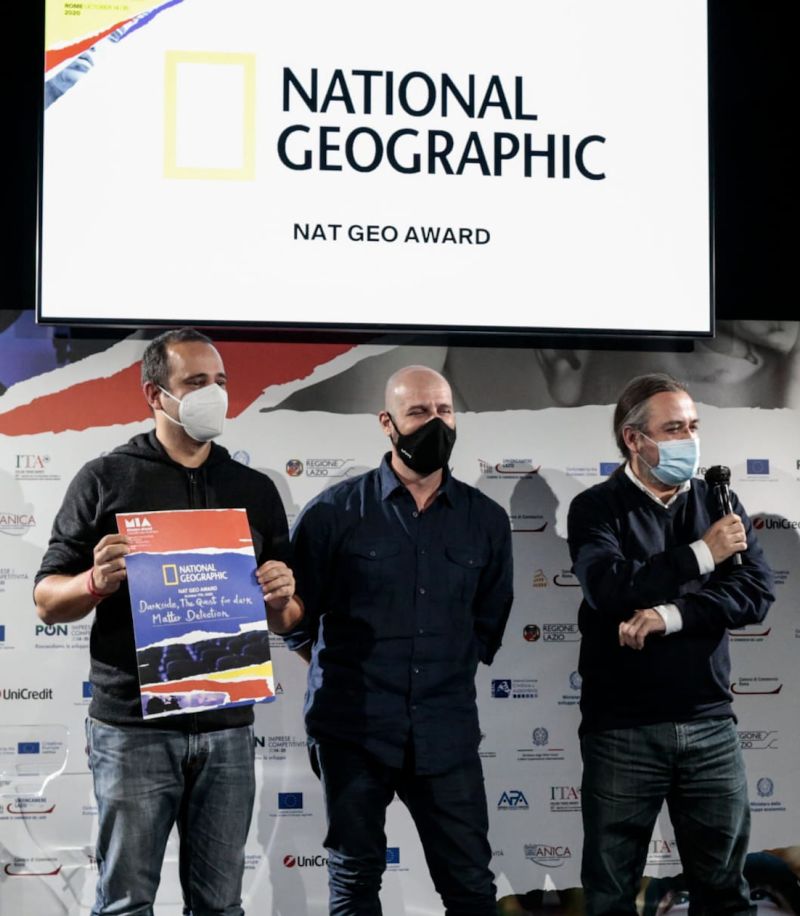 Check out our videos.