TAKE YOUR FIRST STEP ON THE MOON !
To mark the 50th anniversary of the first moon landing in 1969, VIS – Virtual Immersion in Science creates the "Moon Landing VR 360" application. VR technology allows us to be on board the Apollo 11 and experience first hand the most famous landing in contemporary history.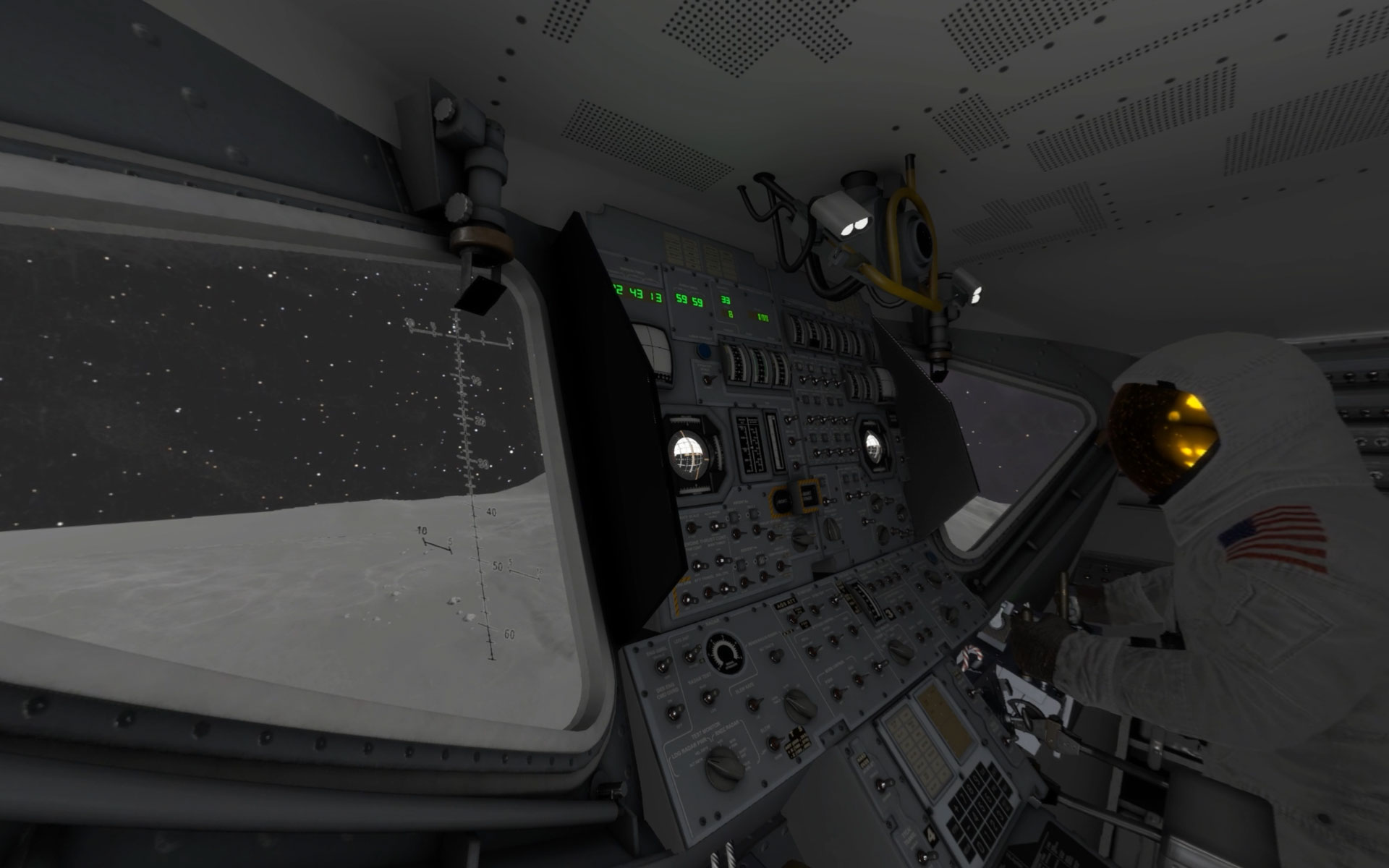 360° IMMERSION IN THE SEA OF TRANQUILITY
Great visual impact for a hyper-realistic reconstruction not only of the structure and trajectory of Apollo 11, but also of the Lunar Sea of Tranquility, whose craters were the scene of the famous landing

Contact us
We currently offer Moon Landing VR 360 with the PICO G2 4K headsets, the first to provide a stunning 4K clear and crisp vision. But it can be adapted for different solutions including 360 video projection. Please contact us for details.
Let's make science beautiful