MOON LANDING VR 360
A VIRTUAL REALITY 360 EXPERIENCE
APOLLO 11 MEETS VR
We are living a new space race and great powers aim at setting foot on the Moon for the first time in almost five decades. To celebrate the first moon landing in 1969, VIS – Virtual Immersion in Science creates the "Moon Landing VR 360" (ML360) application. VR technology allows users to be on board the Apollo 11 and experience first hand the most famous landing in contemporary history.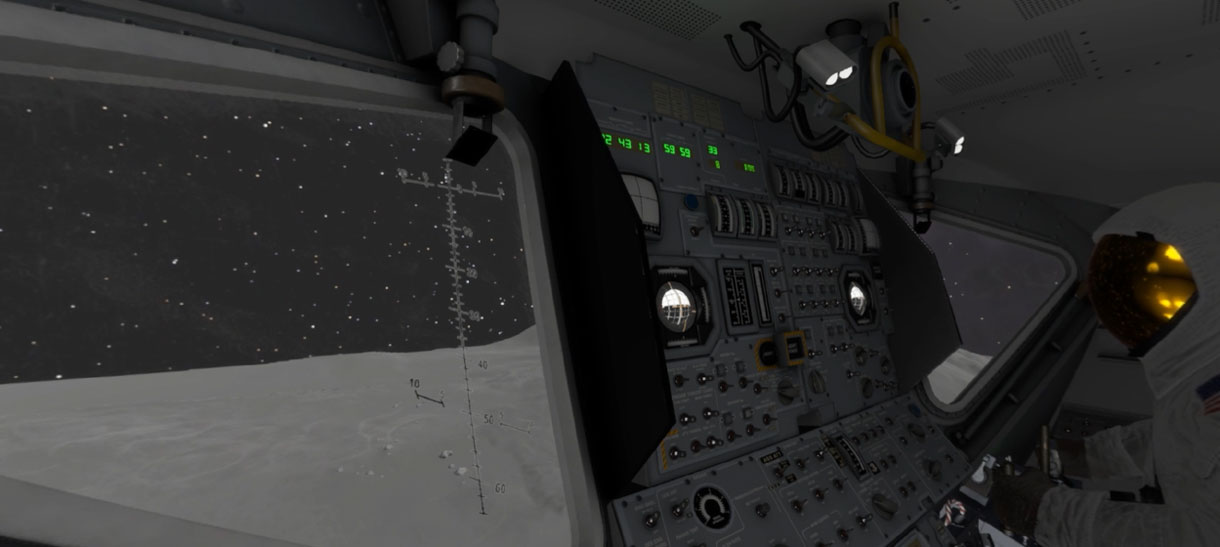 Moon Landing 360 has great visual impact thanks to a hyper-realistic reconstruction of the interior and exterior of the Lunar Module. Similar attention to detail is given to the trajectory of Apollo 11 and the Lunar Sea of Tranquility, whose craters were the scene of the famous landing.

The Moon has never been so easy to reach!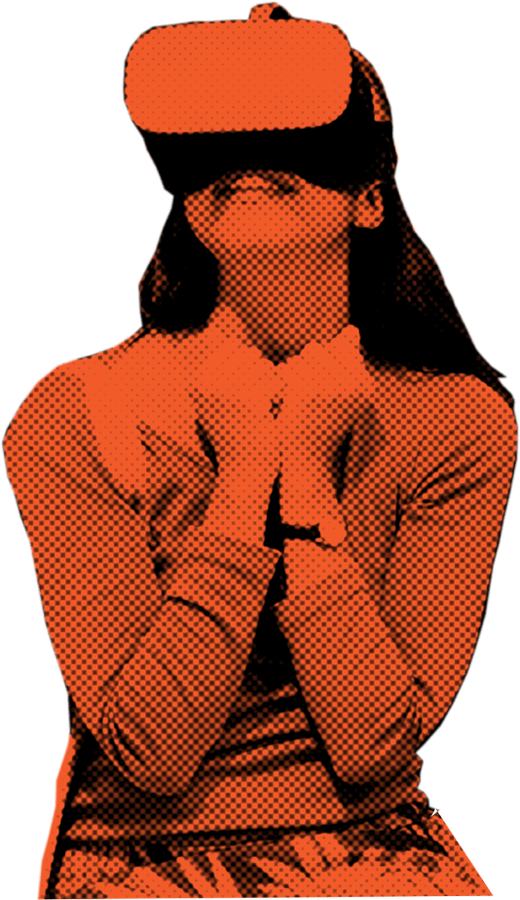 AN UNFORGETTABLE EXPERIENCE
Following in Neil Armstrong's footsteps, it is now possible to take a totally immersive trip aboard the Apollo 11, to the very surface of the Moon. The journey retraces some of the most memorable moments in human history, faithfully reconstructed in Computer Graphics.
The scientific and graphic realism combine in an unforgettable trip where the user learns by experiencing first hand, a unique trait of VR technology applied to science dissemination.
The delicate inputs and unusual trajectory are clearly perceived by the user, that gets to understand how the Moon gravity is about 6 times weaker than Earth's.
Bring the general public and young, technology-savvy audiences closer to a timeless achievement of mankind.

We currently offer Moon Landing VR 360 with the PICO G2 4K headsets.
The first to provide a stunning 4K clear and crisp vision.

We can adapt MOON LANDING VR 360 as you require,
including taylor-made installations with multiple solutions including 360 video projection.
Let's make science beautiful